Get your healthy fix at these Hyde Park Corner popular food spots!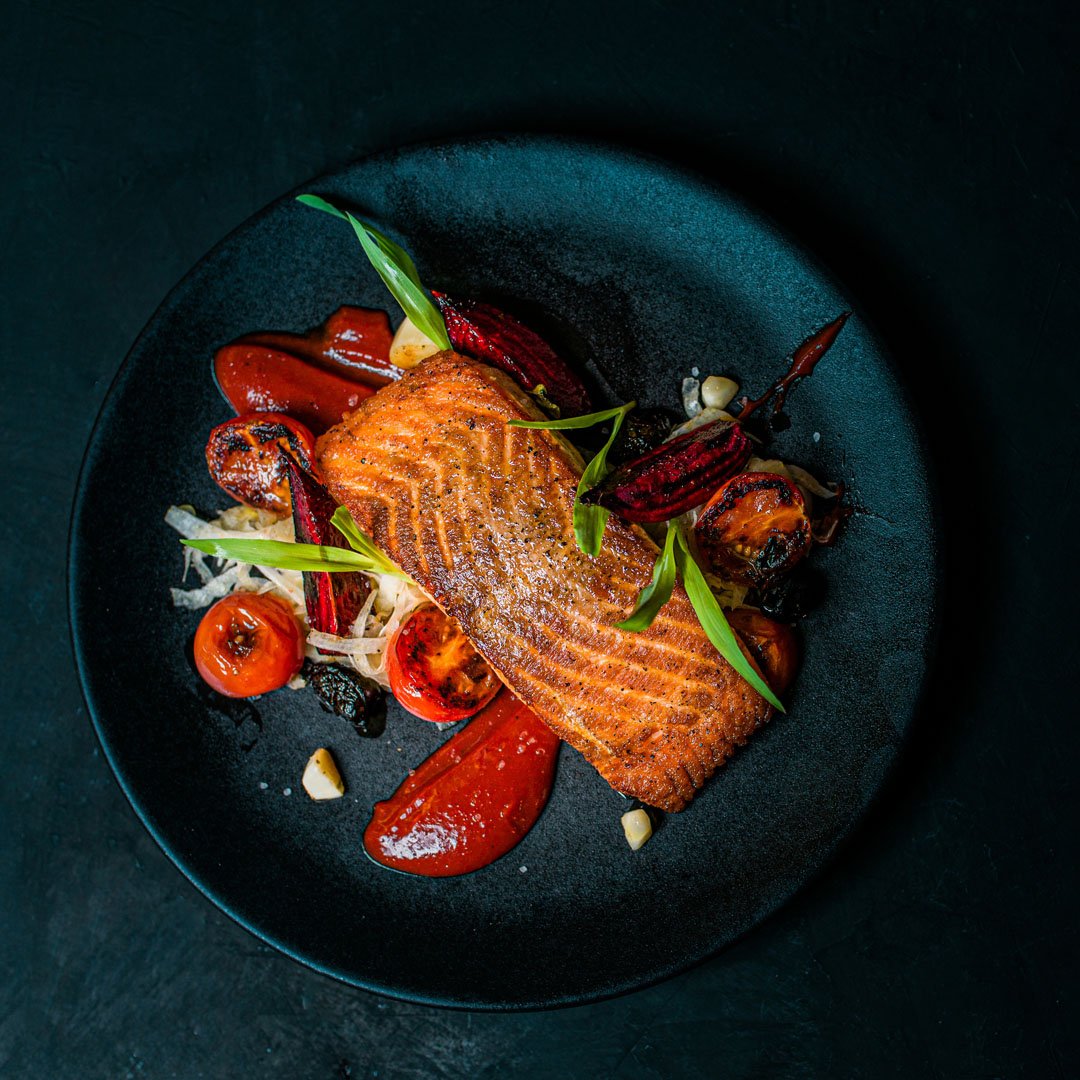 A lot of people have become conscious about what goes into their bodies. Some go as far as reading and inspecting each ingredient on the food item because they want to make healthier choices. And, this is one of the many reasons behind the rise of the vegan and vegetarian lifestyles in Johannesburg.
If you've been looking to get in on this smart food buzz, and often find yourself thinking "what is vegan food?" or "where do I start?," get down to Hyde Park Corner. We have the best restaurants in Johannesburg to get your healthy fix at. Experience the taste of fresh and healthy meals with these establishments.
Tashas
Tashas is a classic and trendy restaurant in Johannesburg that believes in helping customers create beautiful moments through delicious food. Beyond its majestic setting, Tashas in Hyde Park Corner offers fresh food on both the classic and inspired by menus. If you're out on a breakfast run, you have the option of ordering fried, scrambled or poached free-range eggs with your dish; the classic or the mini with grilled tomato, grilled mushrooms and Italian sausage. Or you can go for the "breakfast royale" with a choice of asparagus or wilted spinach. If you prefer an omelette, there are good options to choose from. Visit Tashas today to kick-start your day with a healthy and heart-warming meal!
Olives and Plates Restaurant
When you're in search of a memorable dining experience, Olives and Plates can make that a reality. Not only because of their aesthetic appeal but also for their offer of healthy food trends that will provide your money's worth! No matter what the occasion is, Olives and Plates in Hyde Park Corner will deliver exactly what you desire. With a menu that boasts a variety of healthy meals, you'll find classic salads such as the Ceasar chicken salad, salmon Nicoise salad, halloumi, spinach, dates and avo salad and more. Other healthy meals available at Olive and Plates include spanakopita, supreme chicken fillet or pan-roasted salmon. They also have pressed juice options available to pick from. Be sure to visit this restaurant anytime you need a healthy fix topped with an exceptional experience.
JB Rivers Restaurant
JB Rivers has an extensive menu, but, also has great vegan and vegetarian options to choose from too; they only use the freshest ingredients in all their meals! In addition to a healthy breakfast or tasty toasties, you'll find a vegetarian Caprese salad, halloumi salad, halloumi wrap and vegan shawarma falafel wrap, as well as bean and Thai salads on their menu. And, if you're searching for stir-fries or bowl meals, you're in luck because JB Rivers in Hyde Park Corner offers a vegetarian burrito bowl, stir-fry, and a vegan alternative with black rice and a Middle Eastern Bowl. To experience the taste of fresh food, make your way to JB Rivers, but be sure to call ahead of time to secure a table.
So Yum Restaurant
So Yum is a restaurant that offers authentically Chinese cuisine! All crafted with passion and a love for healthy meals, their menu has a list of freshly-pressed juices to pick from. They also have a good selection of salads; miso and ginger roasted aubergine with za'atar salad, and garden pea and seared salmon teriyaki salad with grapefruit, avocado and hollandaise sauce. So Yum also has many options of tapas to choose from, such as the avocado, rocket and mushroom salad rolls, spinach cone with the chef's secret sauce. Visit So Yum in Hyde Park Corner to enjoy a taste of Asia!
Red Chamber Restaurant
Red Chamber is a casual dining restaurant that offers both dine-in and takeaway Chinese cuisine. Their offering ranges from hearty and warm to light and healthy. On their extensive menu, you'll find delicious dishes like; crispy seaweed and cashew nuts, five-spice chicken wings, sesame prawn toast, and crispy chicken in lemon sauce. They have various noodles and rice selections, lamb, beef, pork, prawns and kingklip options as well as dim sum. They also have vegetarian alternatives such as vegetable spring rolls, flash-cooked Chinese vegetables in season, mixed veg with mushroom, chilli and peanuts, mushroom and bamboo shoots with greens. Visit Red Chamber restaurant at Hyde Park Corner to immerse yourself in an authentically Chinese dining experience.
Col'Cacchio
Known for its specialty pizza and gourmet salads, Col'cacchio has cemented itself as one of the most popular Italian, healthy eateries. Their menu is filled with vegetarian, vegan and low-carb meal options. You can choose from the vegan green salad with lettuce, baby spinach, artichokes, cucumber, avo, mushroom and spring onion, or the vegan Siro salad with chopped lettuce, cucumber, avo, cherry tomatoes, corn, carrots, sunflower seeds, sesame seeds and peppadew piquanté peppers. Vegetarian options include the classic greek, Caprese, and broccoli salads. On the pizza side, you can pick the vegetarian Green Genie or their famous "Ortigiano" option.
Alternatively, for vegan options go for the Zucca with dairy-free nut-based cheese, butternut and tomato base, roasted butternut, roasted beetroot, rocket, avo, sesame seeds, pumpkin seeds, and sunflower seeds. Pop by at COL' CACCHIO in Hyde Park Corner any time you crave for a healthy fix!